About Us | The Cleaning Company
About Us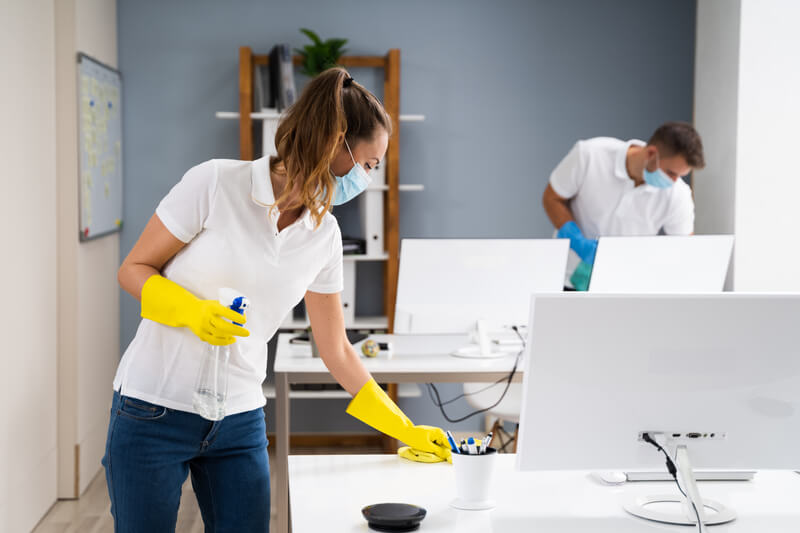 About Lawrence Cleaning Services
Since 1996, LCS has provided high-quality commercial and industrial cleaning for clients across Northamptonshire. Whether our expert team is cleaning your office, school, or industrial workplace, we always stick to the LCS standard. This is how we deliver exceptional cleaning services to every client.
To deliver the best cleaning services, we only recruit the best. Every member of the cleaning team receives full in-house BICS standard training as well as regular supervision and feedback. Our team takes pride in their work every time they visit a client's site.
For industrial cleaning, we conduct a free initial survey to ensure all your requirements and applications are assessed. Once this information is established, we can provide a safe, effective, and efficient cleaning service. Our team knows the cleaning tasks we need to complete, there's no guesswork required.
How We Started & Where We're Going
Starting with a bucket of cleaning materials and a vacuum cleaner, our founder David Lawrence built the business up from home. His previous experiences saw him serve his country on nuclear submarines and work with some of the largest cleaning companies in the UK gaining valuable experience to use as the foundation of LCS.
LCS's first clients were small offices and grew from word-of-mouth recommendations. Over time, as our reputation grew, we began working with some of Northamptonshire's biggest organisations. Through our passion for delivering exceptional service, LCS grew from a home-based operation and after 2 years we moved into our first office.
After periods of growth, bigger premises and additional staff were required for LCS's increasing range of clients. In 2003, LCS became a limited company. While we retained a lot of our customer base over the years, LCS's expansion has continued and we now possess Corporate Membership of BICSs and obtained accreditations with Altius, Safe Contractor, and the National Academy of Crime Scene Cleaning. As LCS continues to grow, our mission is to continue helping our clients keep their work environments clean, hygienic, and safe. Our team is always learning. This is how we maintain the LCS standard whether we're cleaning a school, industrial workplace, or office.
Why Choose LCS?
When our founder started LCS, he saw that a lot of cleaning companies were operating without a passion for delivering exceptional service. That's why LCS has grown as we focus on recruiting the best staff, continually achieve new accreditations, and invest in the highest-quality cleaning materials.
Cleanliness and hygiene are essential for organisations across many industries. Achieving this requires different cleaning techniques and materials depending on the environment being cleaned. At LCS, we offer a bespoke service to ensure our team can match your requirements, regardless of the challenges you're facing.
What makes LCS stand out is not only our hygiene standards but our reliability too. You can trust in the quality of service we deliver. Whenever you need us, we're on standby ready to help you keep your workplace clean, hygienic, and safe for staff and visitors.