Office Cleaning Northampton
Office Cleaning Northampton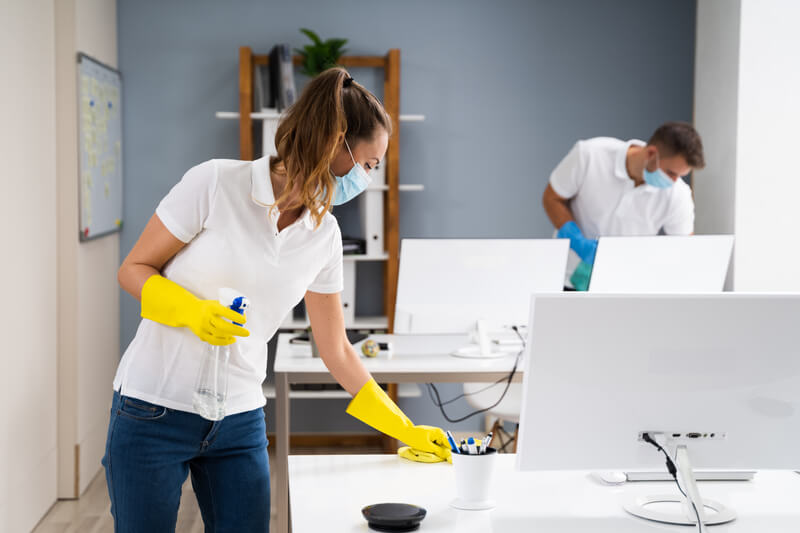 Efficient Office Sanitising in Northampton
Office sanitising services focus on keeping surfaces germ-free and preventing the spread of bacteria. Door handles, desk surfaces, keyboards, and telephones should all be sanitised if they are shared or frequently touched, by using LCS' professional office disinfection services you can ensure that the spread of potentially harmful germs is reduced.
If you'd like to find out more about our office sanitising in Northampton or office cleaning services, please contact our friendly team today. Pop us an email using our contact form or give us a call on 01604 926004.
Professional Office Cleaning Services
With our huge number of office cleaners in Northampton, LCS's professional office cleaning services in Northampton has the capacity to adapt to the size and needs of any business. When it comes to maintaining a clean and professional environment, LCS cleaning staff are equipped to support you with the full range of housekeeping services, whatever you need.
We recognise that every company's needs will be different and that's why we are ideally positioned to fulfil your requirements in and around Northamptonshire, whatever they may be. Some of the office cleaning services in Northampton that we offer include: high-level cleaning, chair cleaning, telephone sterilisation & window cleaning.
Our Work & Accreditations
When you see our work in action you will understand why LCS has stood out amongst the crowd for nearly 20 years with top UK accreditations to our name. If we still haven't convinced you, please read some testimonials to find out what our current customers think of us, you will notice that our staff always make a positive first impression and will continue to impress you clean after clean.
LCS are a local cleaning provider that you can trust. All of our staff are local to the areas in which they work and have a real passion for the work they do.
Some Of The Brands We Work With